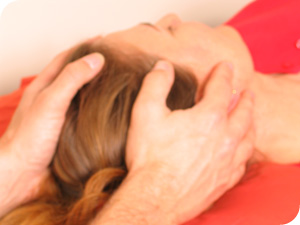 What do we offer?
We treat people of all ages and musculoskeletal conditions, including difficult presentations. All of our patients receive the same level of detailed physiotherapy care that we provide to our professional sporting and performing arts clients, whether they be weekend warriors, aching office workers, mums with "baby back‿ child athletes or their grandparents.
We invest time in our patients and are recognised for our high quality personal care and comprehensive approach to patient management. By prioritising patient understanding and education during treatment we equip them with confidence and self sufficiency.
We have a variety of areas of special interest:
Headache
Often hard to treat, persistent headache can be a pain for patients and their doctors. Headache can arise from a number of sources, and some of these respond to targeted musculoskeletal treatment. Addressing the joint, nerve, and muscular structures of the neck, upper back and head can decrease compression, relieve tension and reduce symptoms.
Whiplash
Although often frightening and debilitating, whiplash can be treated gently and effectively. We can help you to regain your confidence and movement.
Musculoskeletal pain and injury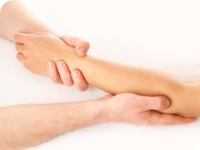 In addition to our areas of special interest, we treat musculoskeletal injuries of all types including back and neck pain, muscle, tendon and joint pain with direct hands-on techniques and targeted rehabilitation.
Sports injuries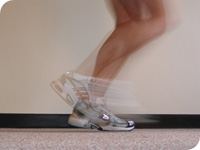 With international level experience in looking after elite athletes, we provide quality service for acute and chronic conditions.
Although we look after elite and professional athletes, we welcome weekend warriors and those who just want to stay in the game! Pain and injury are frustrating, but we can provide the care that you need to return you to sport and keep you there.
With a background in treating elite golfers, we are particularly suited to getting you back on the course.
Rehabilitation and Clinical Pilates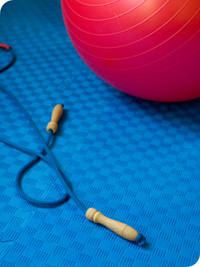 We provide expert rehabilitation, including Clinical Pilates and neuromuscular reprogramming. Our high performance clients depend upon our experience to preserve their careers, and all of our patients benefit from the same level of attention to their programmes.
Why Clinical Pilates?
Clinical Pilates differs from gym based Pilates in that it was developed by, and for physiotherapists to address the needs of people recovering from injury.
Participants in our Cardiff Pilates Fusion class often join to gain confidence and physical condition by exercising under expert physiotherapist supervision, and they keep coming for the ongoing benefits of a great workout.
Post natal back pain
Don't just battle on: many women suffer from back and pelvic pain for an unnecessarily long time. A gentle and graded treatment and exercise programme can address the instability caused by pregnancy and childbirth, bringing you back in contact with the muscles which support your spine.
Children
We are happy to accept referrals for children with sports injuries, chronic pain of musculoskeletal origin, hypermobility and poor lower limb function.
Post surgical
We treat a variety of post surgical presentations, including those who have sustained restrictive scarring or have not responded as expected.
Performing arts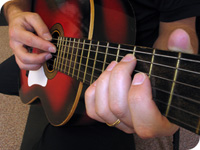 We look after professional dancers and musicians on a regular basis and understand their specialised needs. We are approved by the British Association of Performing Arts Medicine, and our clients include the National Dance Company of Wales, Independent Ballet Wales, the London Contemporary Dance School, Royal Welsh College of Music and Drama and musicians from BBC National Orchestra of Wales and Welsh National Opera.