Can we help you to solve a problem?
We are not just interested in symptom relief: we take a detailed approach to identifying the mechanisms which cause pain and dysfunction, and design appropriate treatment programmes to prevent recurrence. We can often get to the core of problems which have previously been resistant to treatment.
Our approach is built upon a wide array of techniques from around the world, and as such can often offer a different perspective on a patient's presentation.
Why are we good at what we do?
Elphinston Performance Ltd brings together a range of skills and experience to complement our commitment to patient care.
These include:
International recognition in the field of Rehabilitation
Advanced qualifications in Manipulative Physiotherapy
Certification in Clinical Pilates through Dance Medicine Australia
Craniosacral Therapy
Myofascial and soft tissue mobilisation techniques
Somatic experiencing for post traumatic symptoms
Cognitive Behavioural Therapy for Chronic Pain
Techniques from Australia, the USA and Europe
Over a decade of working with national and international athletes, and performing artists in a wide range of disciplines
In addition to physiotherapy services for acute and chronic conditions, Elphinston Performance Ltd provides consultancy at elite level in high performance sport and the performing arts across the UK and Europe, as well as education nationally and internationally for medical professionals, physiotherapists and coaches.
We have a keen interest in the development of young performers, and are actively involved in injury prevention training for the Royal Welsh College of Music and Drama, as well as physical development training for the Esporta National Tennis Academy of Wales.
EP People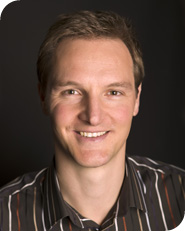 Kent Fyrth, Clinical Director
MCSP MMACP
With advanced qualifications in Manipulative Physiotherapy, Craniosacral Therapy and Clinical Pilates with Dance Medicine Australia, Kent applies a holistic philosophy in his treatment of pain and injury, and his breadth of experience ranges from elite sports and performing arts medicine (dancers and musicians) to chronic musculoskeletal pain and headache.
Kent spent three years providing treatment for athletes at the Welsh Institute of Sport and attended the 2002 Commonwealth Games as part of the Welsh medical team. He has held the position of Physiotherapy Coordinator for the Great Britain Junior Development Squad (Royal Yachting Association), and has been the Head Physiotherapist for the Welsh National Netball team since 2000, Physiotherapist to Diversions, The Dance Company of Wales since 2000 and provides the Physical Development programmes for the Esporta National Tennis Academy.
Kent lectures on injury prevention for the Royal Welsh College of Music and Drama, and regularly treats professional and developing musicians. He also lectures nationally to physiotherapists, chiropractors, army remedial instructors and coaches on rehabilitation and functional stability topics.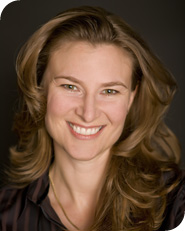 Joanne Elphinston, Managing Director
BPhty MA MCSP
Joanne is an international lecturer, author and Performance Consultant specialising in technical movement optimisation, injury prevention and rehabilitation for treatment-resistant injury in elite athletes, professional dancers and musicians.
Drawing from the fields of applied biomechanics and motor control, manual therapy, philosophy and psychology, Joanne addresses movement from a multimodal and holistic perspective. Her clients include professional footballers, professional and top amateur golfers, and elite athletes across a spectrum of sports at Olympic level, nationally and internationally.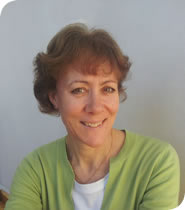 Nicky Munro, Physiotherapist
MCSP, PgDip (Manual and Manipulative Therapy)
Nicky is a highly experienced physiotherapist with over 20 years of clinical practice in the treatment of musculoskeletal conditions and has gained further advanced qualifications in manipulative physiotherapy.
Nicky has worked and studied in a variety of different countries, gaining a wide range of expertise in the treatment of acute and chronic injuries and post-operative conditions. Nicky's skills are also applied to movement analysis and the field of sports rehabilitation.
Nicky has a keen interest in women's health, particularly pre- and post-natal health and fitness, and instructs a group session to help manage problems in this area.